Back to News
BUILT BY FARMERS FOR FARMERS
Friday, September 22, 2023
Reference: Sponsored Article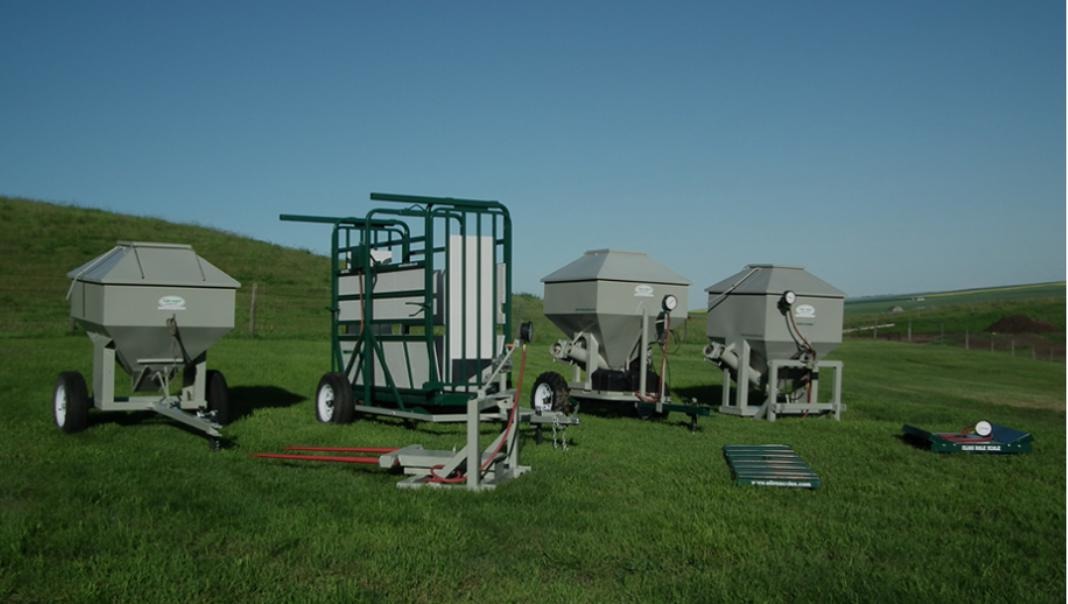 Hard work, long days and coming against the odds are typical for life on the farm. It's our resilience that makes us better and gives us a sense of pride in the work we do.
It's with this in mind that that we design, develop and manufacture all of our products. Products that help you as a fellow farmer get more done in your day.
Designed Simple. Built To Last.
Our products are designed, built and tested by farmers just like you. We use our everyday experience to design tools that improve our work and our life.
Livestock & Bale Scales
OUR NO-NONSENSE, LONG LASTING, DURABLE, ZERO MAINTENANCE, ACCURATE SCALES WILL WEIGH YOUR LIVESTOCK OR BALES WITH EASE.
Livestock Hopper Feeders
A VARIETY OF SIZES AND OPTIONS TO CHOOSE FROM GIVING YOU THE VERSATILITY TO FEED YOUR LIVESTOCK ANYWHERE YOU NEED.
Gate Mounting Brackets
A FAST, FLEXIBLE GATE MOUNTING SYSTEM. OUR BRACKETS WILL MOUNT TO ANY WOOD OR METAL POST FROM 4" - 10" IN DIAMETER.
WHY CHOOSE US ?
You work hard and you want to purchase products that provide value and get the job done. Here are a few reasons that we believe you should invest in 5H products.