About Us
The Canadian Farm Realty Team is a group of licensed Real Estate Agents dedicated to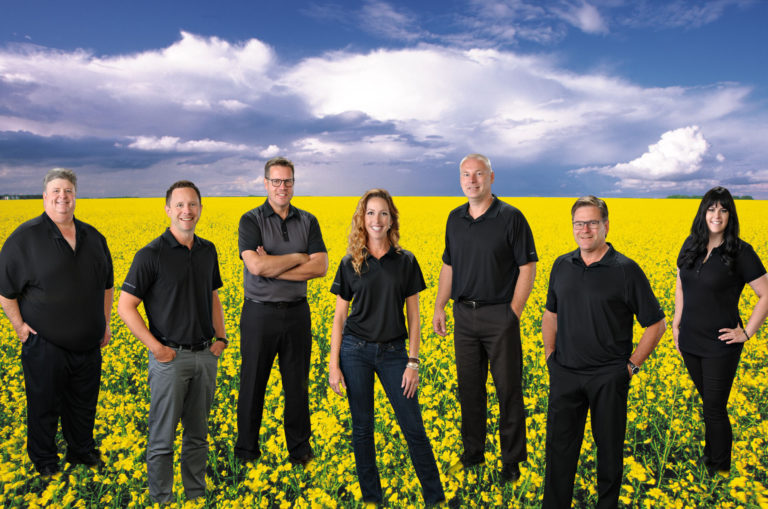 placing buyers and sellers together on farm properties in both Manitoba and Saskatchewan. The team has nearly 40 years of combined Real Estate experience; they use this experience to attract buyers from all over the world to buy the farm properties available in both provinces. Canadian Farm Realty travels throughout the world promoting Canadian farms and are available to communicate in English, German and Dutch. All these facts make us worldwide marketers of farms in Manitoba and Saskatchewan. The Canadian Farm Realty Team is easily accessible and available at all times to serve all buyers and sellers needs.
View our website for recently sold and farm videos.
Team Properties
Displaying 1-10 of 58 listings
This is an extremely well managed, turn key family dairy in southeast Manitoba, near the agricultural community of Grunthal....

Excellent farm land package consisting of 2114 total acres with approximately 1840 workable acres in prime potato growing...

Excellent grain operation consisting of 3186 workable acres of very productive farm land in an area known as the wheat...

Great opportunity to purchase 2,089.46 titled acres of pristine agricultural land located between Winnipeg and Portage la...

Great opportunity to purchase an excellent modern dairy farm in central Manitoba. Farm consists of a modern free stall barn...

Excellent quality grain farm complete with a centrally located, well organized, tidy yard site to accommodate large...

Great opportunity to purchase a farm that truly does have it all. This dairy consists of a modern 100 stall barn with large...

Opportunity to invest in gently rolling productive grain land 25 minutes southeast of Brandon, MB.The soil in this area is...

This is a great opportunity to purchase a family farm in the heart of southeast MB's dairy area. Located off a paved road, 3...