About Me
Kari Griffith, results-oriented and performance-driven, brings her successful sales record, marketing expertise and commitment to customer service to the Smith & Griffith Real Estate Team. Having spent 22 years working at Corus Radio and Global TV, her passion to succeed has always provided Kari's clients with effective marketing solutions. 

Kari grew up on a mixed grain and cattle farm near Balzac. She moved into Calgary to attend University; earning a Bachelor of Commerce degree majoring in marketing. Kari pursued her sales career along with raising her family in Calgary. Returning to her roots, she now lives with her family on an acreage in Rocky View County. Her rural-urban experience has allowed Kari to develop a thorough understanding of Calgary, the surrounding areas and their consumer environment.

With over 25 years of volunteering with the Calgary Stampede, Kari has contributed to many committees developing  strong, task oriented and strategic leadership skills.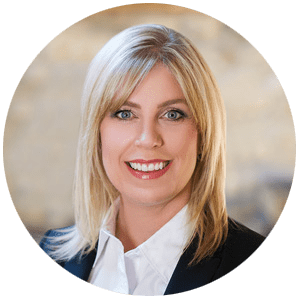 "I love giving back to our community through interacting with thousands of Stampede volunteers and guests. The Calgary Stampede is a true reflection of the spirit of Albertans and is at the heart of our Western Canadian experience."
Kari's skills in sales, marketing and customer service combined with her knowledge of urban and rural markets benefits the Smith & Griffith Real Estate Team. Her strong negotiating skills and ability to design a well-executed marketing plan delivers successful real estate experiences for our clients.

From urban residential homes to country acreages, from farms and ranches to investment or recreational properties, the Smith & Griffith Real Estate Team provides its clients with superior real estate experiences.

Call the Smith & Griffith Real Estate Team with CIR Realty today to discuss your real estate needs!